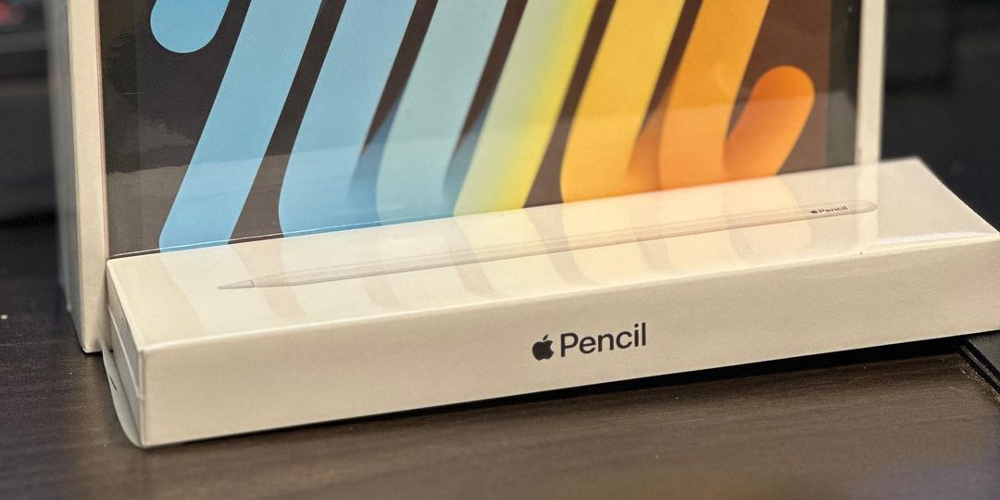 The Apple Pencil is a revolutionary input device that has taken the world by storm. The Apple Pencil is one of the most versatile tools for any Apple device. It offers a range of capabilities, from drawing to note-taking to photo editing, and can make a huge difference in your productivity. It's become an indispensable tool for creative professionals and casual users alike. Whether you're a designer, illustrator, or just looking for a way to express yourself, the Apple Pencil is a great way to do it. But what apps are best for taking advantage of the Pencil's features? In this article, we'll take a look at some of the best apps for the Apple Pencil and explore how they can help you unleash your creativity.
Apple Notes
Apple Notes is an excellent application for Apple Pencil users to take notes, sketch, and design with precision. It is packed with features to make taking notes and creating sketches easier than ever before.
For starters, Apple Notes offers a wide range of tools for sketching and drawing. The Apple Pencil is extremely accurate and responsive, and the Notes app takes full advantage of its capabilities. You can do everything from drawing perfectly straight lines to creating detailed sketches with perfect curves. You can also easily add text to your drawings and sketches to make them even more expressive.
Apple Notes also has a great selection of customization options. You can change the color, size, and style of your drawings, as well as the background and paper type. You can also adjust the line thickness and opacity of your sketches. Furthermore, the Notes app allows you to organize your sketches into folders and even share them with other people.
Notability
Notability is an Apple Pencil-based application that is becoming increasingly popular. It is a powerful productivity tool that can help you take notes, annotate documents, create presentations, and more.
The Notability app has a sleek, intuitive design that allows users to quickly and easily create notes, diagrams, and presentations. It supports multiple file types, so it's easy to import documents and images and then annotate them with the Apple Pencil. Notability also allows users to record audio and video notes, giving them a powerful way to capture ideas and information.
The Notability app also has several features that make it easy to organize and share notes and documents. Users can create notebooks to store their notes and documents and can also share their notes with others. Notability also has powerful search capabilities, so users can easily find the information they need.
AstroPad Standard
AstroPad Standard is an innovative application designed specifically to maximize the capabilities of the Apple Pencil. This application is designed to provide a smooth and intuitive drawing experience to the users. It is specifically designed to make the most out of the Apple Pencil's precision and responsiveness.
The AstroPad Standard application offers a range of features to enhance the user experience. It offers a customizable workspace, allowing users to adjust their experience to their individual needs. It also features a pressure-sensitive brush engine, allowing users to create different brush strokes with the Apple Pencil. Additionally, the application offers a variety of tools, such as layers, colors, and shapes, allowing users to create more complex artwork. Furthermore, it integrates with popular image-editing software such as Adobe Photoshop and SketchBook Pro, allowing users to easily transfer their work from AstroPad directly into these programs.
The AstroPad Standard application is also designed to provide a stable and reliable connection between the Apple Pencil and the user's device. It ensures that the application remains responsive, even when the device is being used for long periods of time. This ensures that users can work on their artwork without having to worry about the connection dropping.
Linea Sketch
Linea Sketch is an Apple Pencil-friendly drawing application for Mac and iOS devices. The application has been carefully designed to provide users with a powerful drawing experience. It features an intuitive, easy-to-use interface, allowing users to quickly create sketches, illustrations, and artwork.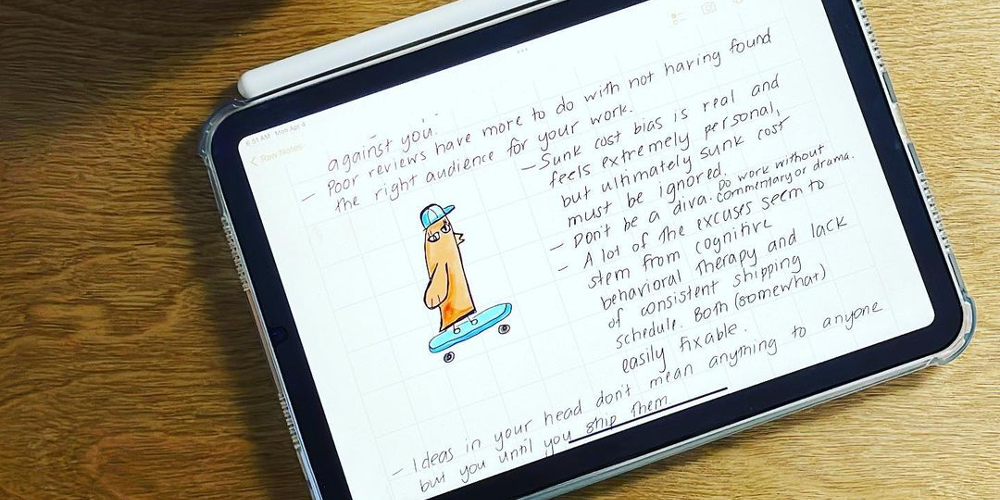 It offers a wide range of brush types, including pencils, pens, markers, and airbrushes. There are also tools for creating shapes, lines, and text, as well as a color picker. Linea Sketch supports up to eight layers and allows users to export their drawings as SVG or PNG files.
In addition, Linea Sketch integrates with other Apple Pencil-compatible applications, such as Adobe Illustrator, Procreate, and Affinity Designer. This makes it easy to take advantage of the precision and accuracy of the Apple Pencil to create artwork that looks amazing.
GoodNotes 5
GoodNotes 5 is an application for Apple Pencil that has revolutionized the way people take notes. This app allows users to write, draw, and annotate documents with ease. It has become a popular choice for students, professionals, and creatives alike.
GoodNotes 5 is perfect for taking notes quickly and efficiently. It features a powerful search engine that allows users to quickly find notes and documents. It also has a wide variety of annotation tools, including highlighters, pens, and shapes that make it easy to draw and highlight key points. The app also supports Apple Pencil, so users can write and draw with precision.
GoodNotes 5 also has powerful organizational tools. It allows users to organize their notes into folders and tags to quickly find what they need. It also allows users to sync their notes across multiple devices so they can take their notes with them wherever they go.
LiquidText
LiquidText is an innovative note-taking application designed for Apple Pencil users. It is a powerful tool that allows you to collect, organize, and share your notes in an intuitive and efficient manner. With LiquidText, you can quickly capture documents and ideas and store them in a single, easy-to-access location.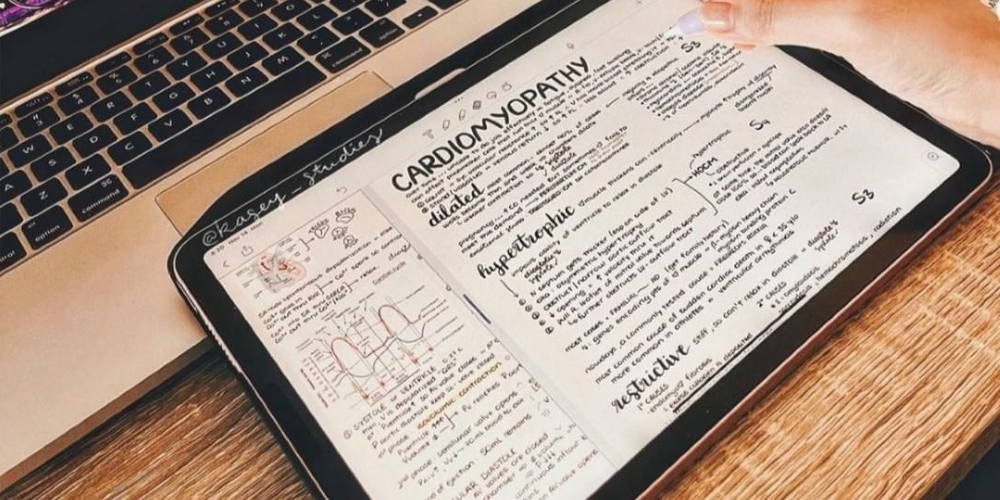 From a user's perspective, LiquidText makes the note-taking process easier and more efficient. The app allows users to extract key points from documents and highlight important text. It also allows users to easily compare multiple documents side-by-side to see how they relate to each other. LiquidText also features a powerful search function that makes it easy for users to find relevant information quickly.
From a technical standpoint, LiquidText's advanced features are powered by Apple Pencil's precision. The app uses the Pencil's pressure sensitivity to detect the user's intent and respond accordingly. LiquidText also takes advantage of the Pencil's tilt detection to allow users to do things like rotate documents or select multiple pieces of text with a single gesture.
Adobe Fresco
Adobe Fresco is an exciting new application that is designed to bring digital art to life. It is an app for Apple Pencil that is specifically made for digital artists, allowing them to create beautiful art with their fingertips.
Adobe Fresco allows users to use their fingers to create art that looks like it was painted with real paint. It provides a vast array of brushes and tools, allowing users to create realistic paintings, illustrations, and more. The app also provides a variety of color palettes and color pickers, so users can easily choose the perfect colors for their artwork.
The app also features a range of features that make it easy to create art. It has a layering system that allows users to easily blend and combine colors, as well as a blending tool that lets users blend colors together to create unique effects.
Adobe Fresco is an easy-to-use and powerful application that is perfect for digital artists. It provides an array of features and tools, making it easy for users to create beautiful digital art.
These are just some of the best Apple Pencil apps that you should check out. Whether you're a professional artist, a student, or just someone who loves to draw and write, there is an app out there that is perfect for you. With the Apple Pencil, you can take your artwork to the next level.