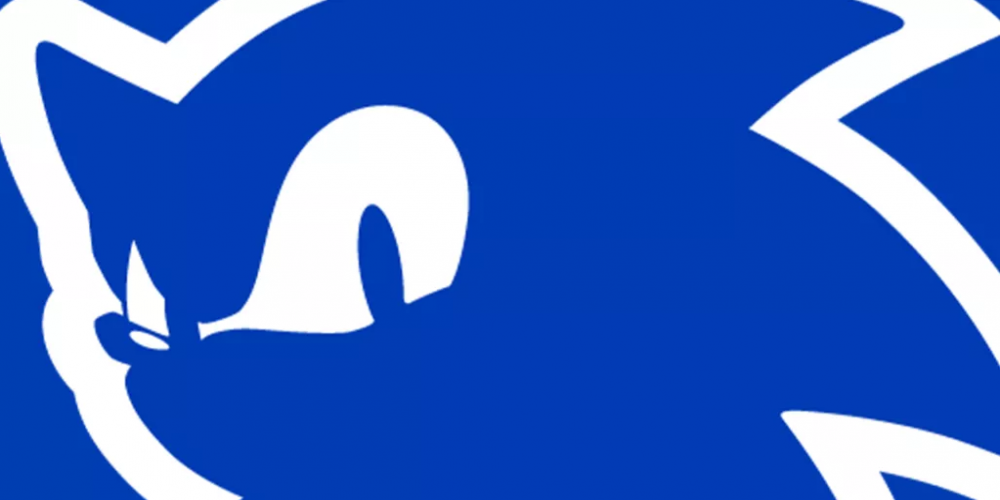 This year is going to be big for all the fans of the bright-blue hedgehog. The courageous Sega frontman has a lot to offer to fans this year, including a movie, several TV shows, new comics, and even a new game. All these wonders are a part of the 2022 Project Sonic. Unfortunately, we don't have any details about the content yet, but we can at least look at the new logo of the franchise.
Simple & Great
Sega has recently revealed a brand new logo for Project Sonic 2022. It's a minimalistic blue silhouette of Sonic based on the 90's Project Sonic Japanese campaign designed by Yuji Uekawa. The new design not only features the historic design of Sonic, but also the old square-formatted font. The second is a weak spot, though, because it's very difficult to read. Nevertheless, Sonic fans love the new artwork very much and anticipate a brand new era for the legendary franchise. Fans highly appreciated the nostalgic feeling that arises when you see the logo similar to what you've loved in your 90's childhood.
What's Coming?
We already know that Project Sonic 2022 will bring us a bunch of high-class content, including:
Sonic Frontiers – the very first game in the series set in an open world;

Sonic Origins – revamped version (or versions) of classic Sonic gameplay;

Sonic The Movie 2 – a sequel of the successful Sonic Movie;

Sonic Prime Netflix series – hopefully, a non-cringe show by a controversial series maker;

A bunch of new comics.
High Expectations
The new logo alone sets very high expectations for Project Sonic 2022 and we hope that creators know how to play their cards the right way to satisfy the huge army of fans. Until the releases start to shoot, we can only exchange our thoughts and expectations about them. Are you inspired by the new logo? Do you think it symbolizes one of the greatest years for the blue hedgehog so far? Let's chat in the comments and don't forget to share this big news with other fans.