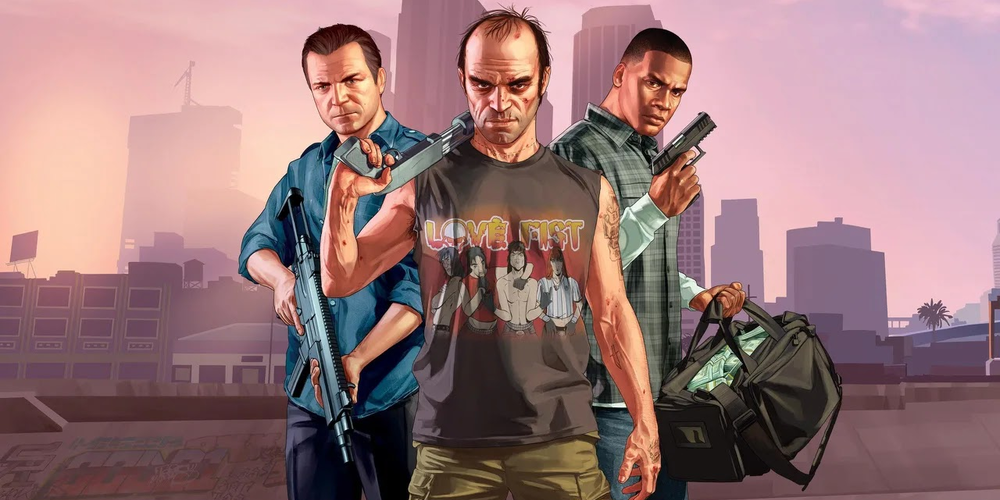 Over the many years of GTA's existence, the game has been constantly adding new characters, some of whom are especially remembered by fans for their strong character and rich life story. The main characters are an important part of any game because they are the mainstay of the fan base and the overall impression of the game. Let's take a closer look at the 5 main protagonists of the Grand Theft Auto.
Huang Lee from GTA Chinatown Wars takes an honorable fifth place. Born in China in the family of a Triad leader, the guy initially did not show great promise, but Lee's attitude to life changed dramatically after the murder of his father. Very soon he became involved in the underworld of the year Liberty, after which his ability to survive became exceptional.
In fourth place is Tommy Vercetti, a bright character from GTA Vice City. His past is filled with dark moments after 15 years in prison, which allowed him to build his own empire in Vice City after his release and become the head of crime. Carl "CJ" Johnson won back the third line of the rating. This smart and prudent character, on the one hand, is highly moral and does everything for his family, and on the other hand, he is a cold-blooded and prudent killer with a dramatic story who sweeps away everything in his path in San Andreas.
On the second line is Trevor Philips from GTA 5. A complex criminal past, together with a hot temperament and fits of aggression, made him truly invincible. But he is not devoid of humanity and is ready for anything for the sake of loved ones. Niko Bellic from GTA 4, rightfully took first place in the rating. He is a tough guy with a rich past in the Yugoslav Wars and a job in the crime syndicates who the audience loved the most. Perhaps the reason is his easy temperament and somewhat sweet story.
Which GTA character do you like the most? Do you agree with the ratings in the article? Please share your thoughts below.